'Tis the season to be merry and bright, and there is no shortage of things to do in Los Angeles during the holiday season to spark joy and celebrate the season! From gazing at dazzling holiday lights to live music, we've compiled a few of our favorite holiday activities that we think you will enjoy as the decade comes to an end and a new one begins. It's time to ring it in!
Although there are endless things to do in our amazing city, we always suggest taking the time to schedule some downtime to refuel, so we're also sharing a peaceful place to be calm and bright...

DECK THE HALLS (WEST)
Candy Cane Lane in El Segundo1200 E Acacia AveEl Segundo, CA 90245One of LA's most famous displays of bright lights! Grab some hot cocoa, wear your warmest coat, and take a walk with family and friends through this dazzling display of lights. Then go home and watch Deck the Halls starring Matthew Broderick and Danny DeVito and determine who had the best light display!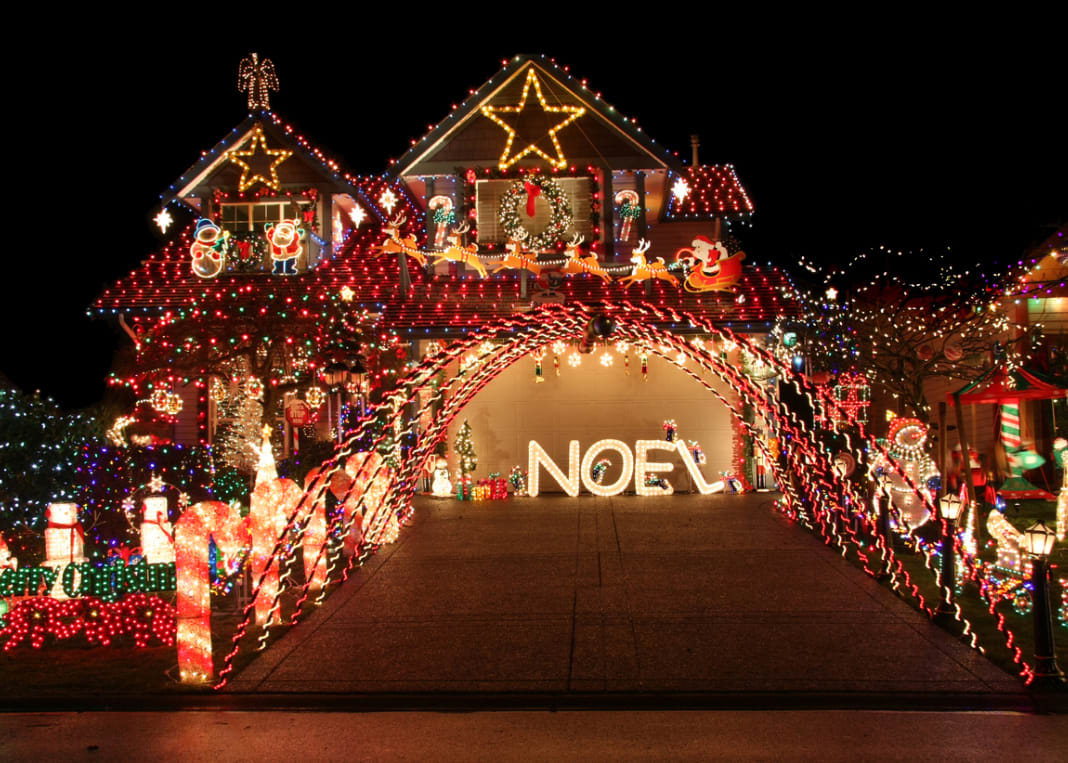 DECK THE HALLS (EAST)
Christmas Tree LaneAltadena, CA 91001Altadena's Christmas Tree Lane is a tradition that dates to the 1920s. No joke! In fact, it's listed on the National Register of Historic Places and advertised as "America's first large scale Christmas light display." What makes this display of lights so spectacular is the boulevard is lined with decorated cedar trees covered in lights. It's truly magical! SKATING...
Holiday Ice Rink Pershing Square
Pershing Square Park, Downtown Financial District Grab your scarf and knit hat and show off your skating moves among skyscrapers. Are you a fan of the Broadway and Disney hit Frozen? On Tuesdays, they will be playing music from the show. OR
ICE in downtown Santa Monica
1324 5th StA full-service 8,000-square-foot outdoor rink with skating lessons or your own private cabana.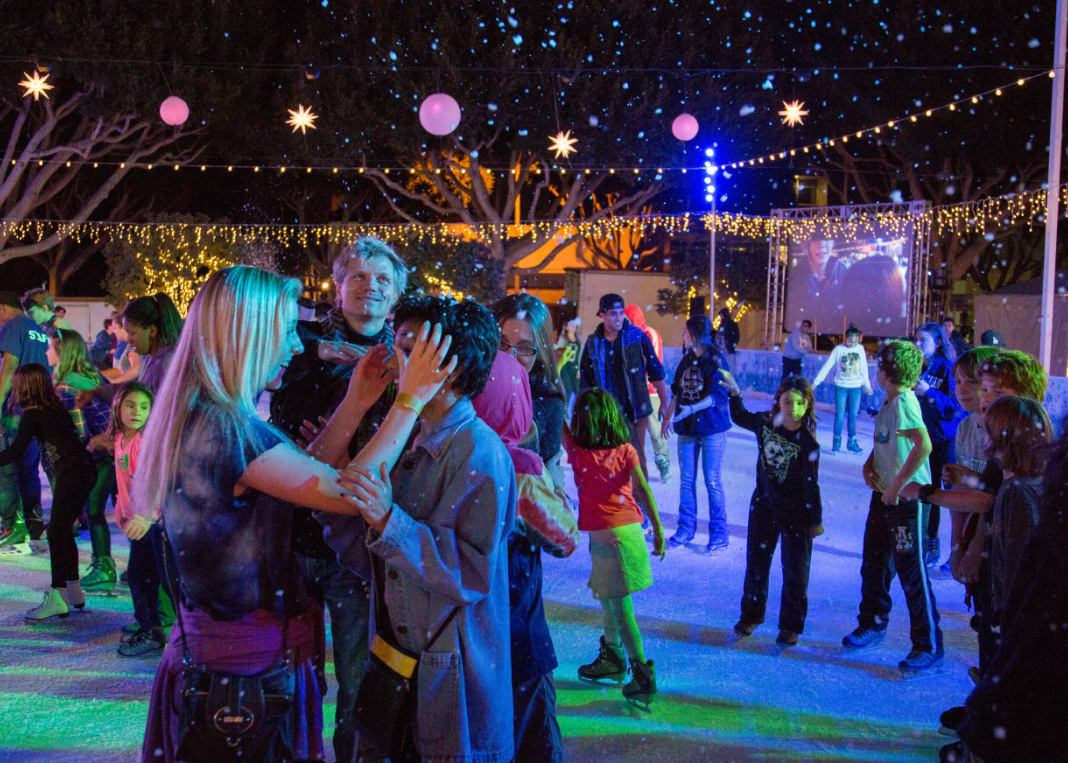 WALKING IN A WINTER WONDERLAND
Wizarding World of Harry Potter
Universal Studios, HollywoodWhether you're a fan of Harry Potter or not, you can't help but be absolutely amazed by their brand new projection show that illuminates Hogwarts Castle with dancing lanterns, colorful banners, and a Christmas tree, all set to music. This is the place to go to be transported to a magical winter wonderland Hogwarts style.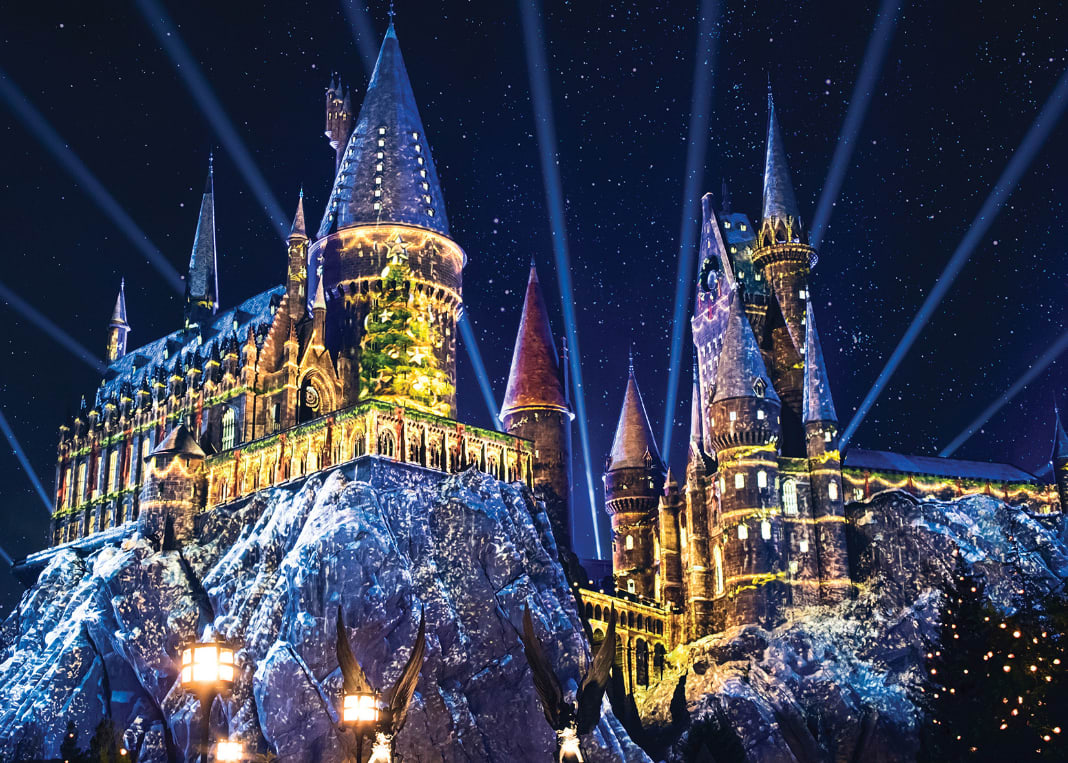 DO YOU HEAR WHAT I HEAR (LA CIENEGA)
The Aimee Mann and Ted Leo Christmas Show
Largo at the Coronet, La Cienega Blinded by the lights? Ready for some music? We love the intimate feel of Largo at the Coronet on La Cienega. The Aimee Mann and Ted Leo Christmas Show feature Santa-centric carols, original tunes, video displays, and sketches.

DO YOU HEAR WHAT I HEAR (DTLA)
She & Him Christmas Tour
The Theatre at Ace Hotel, Downtown Historic Core We are in love with the music of She & Him featuring Zooey Deschanel and M. Ward. This night is filled with Christmas tunes in one of LA's most iconic theaters and don't we all love Zooey anyway!

HOLIDAYS ON ICE
Do you celebrate the holidays on ice? All this activity has got you thirsty? We discovered this incredible Cranberry Bourbon Cocktail recipe from
Inspired by Charm
. It tastes perfectly festive for the season - try it when celebrating with friends and family or as a nightcap.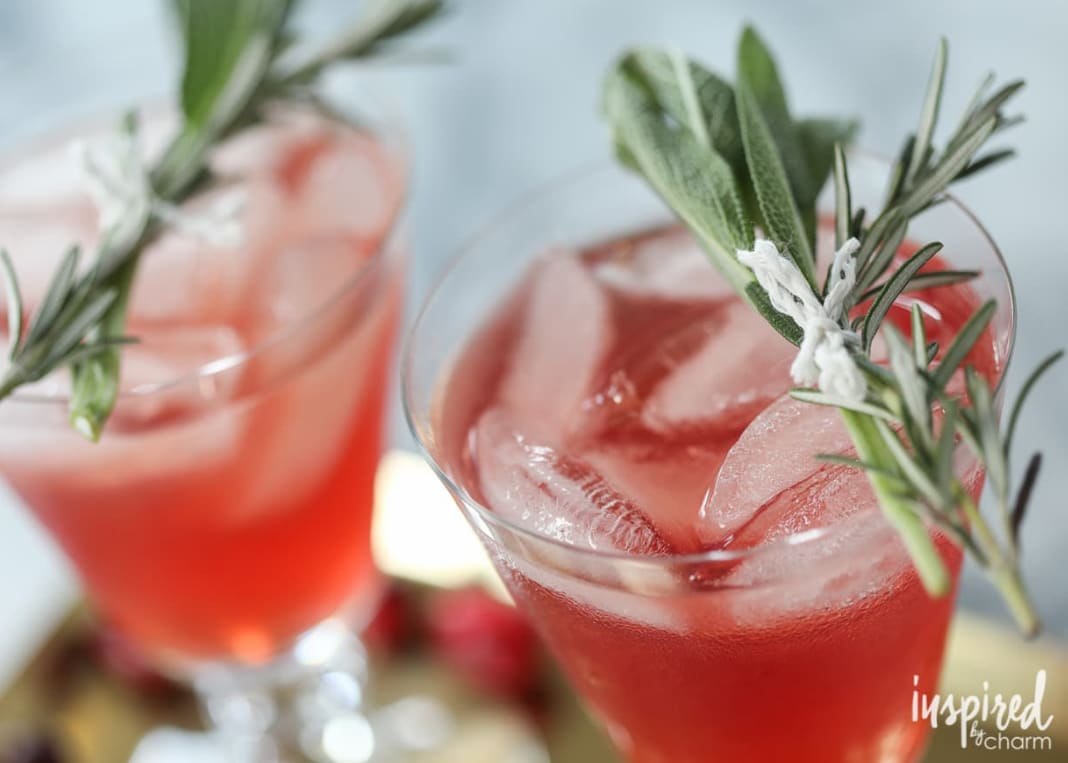 Makes 1 cocktail 2 ounces bourbon2 ounces cranberry juice (100% juice, unsweetened)1/2 ounce rosemary sage simple syrup*Splash of lemon juice, freshly squeezed fresh rosemary, and sage for garnishing a glass filled with ice, add the bourbon, cranberry juice, rosemary sage simple syrup, and a splash of lemon juice. Stir to combine.*Rosemary Sage Simple Syrup: In a medium saucepan, combine one cup of sugar and one cup of water. Toss in a couple of sprigs of fresh rosemary and sage. Bring to a boil, stirring until the sugar has dissolved. This will take 5-8 minutes. Strain the herbs from the simple syrup and allow it to cool completely before using. Don't feel like playing bartender? We highly recommend
Here's & Now's Blitzen
, a holiday pop-up bar with a special Christmas bar menu and festive decor. It's super kitschy and silly, and a perfect way to feel the spirit of the holidays. They also serve drinks in the cutest holiday mugs!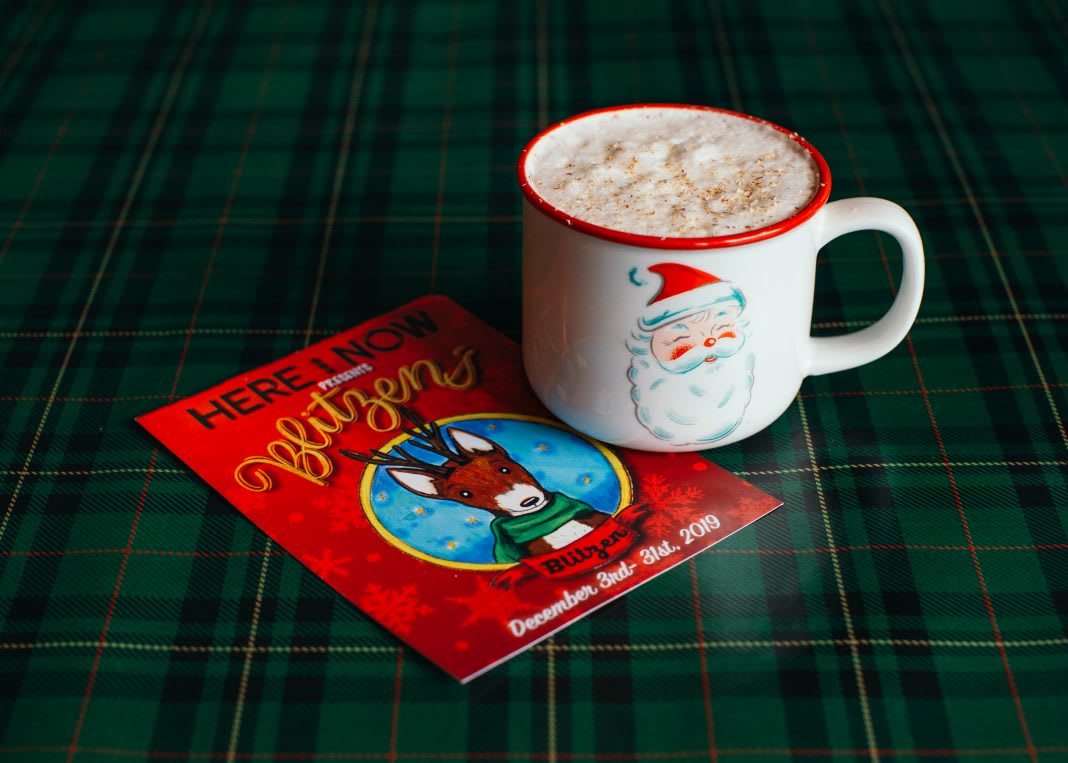 Another option is the
Miracle Pop-Up
at
Melrose Umbrella Company
. Miracle is another Christmas-themed pop-up cocktail bar that serves holiday cocktails. The vibe is nostalgic and the best office party you've ever been to.
ALL IS FINALLY CALM
Self-Realization Fellowship
(various locations)And yes, we promised a calm, quiet place to dwell void of lights, crowds, and music. The Self-Realization Fellowship welcomes visitors to walk the tranquil grounds of its locations in Mount Washington, Hollywood, and the Lake Shrine Temple & Retreat in Pacific Palisades. Guided group meditation and other opportunities for communing are open to all.

DO THEY KNOW IT'S CHRISTMAS TIME
Join us and support the Compass Cares Holiday Toy Drive Benefiting The Midnight MissionOn Christmas Day The Midnight Mission hosts Santa's Village where thousands of homeless and near-homeless children will be able to select toys of their choice and meet Santa Claus. This event usually attracts around 2,000 children. Compass Beverly Hills will help to bring hope and cheer to the lives of the most vulnerable, the children and families on Skid Row! Here is how you can get involved:What: Please bring UNWRAPPED toys to the office! They are looking for gifts for boys and girls from 1 month to 17 years old. Gifts that are most helpful are- Barbie dolls, action figures, board games, school supplies, new socks and underwear (in unopened packages), books, educational toys, and gift certificates/cards. They find it especially difficult securing gifts for boys and girls ages 12–17. Amazon Wishlist
here
.When: December 9 -19thWhere: Look for collection boxes at reception on the 1st and 4th floors at the 9454 Wilshire office, as well as a box at 131 S Rodeo office. Let us know if you have any questions about this.

WE WISH YOU A MERRY XMAS AND A HAPPY NEW YEAR
As we celebrate the holidays and ring in the New Year, we hope it's full of love and laughter! We are so appreciative of your support, trust, testimonials and referrals and this is simply the best gift of all. From our family to you and yours, Happy Holidays - May it be merry and bright!